World Of Fabrics
Fabricsthan
Fabricsthan is a repository of fabrics in india. We have collated information and provided it in a quick and easy way. Do you want to explore the fabrics of different states? Click the link below to get started.
Types of Fabrics
Fabrics can be broadly classified into 3 major types: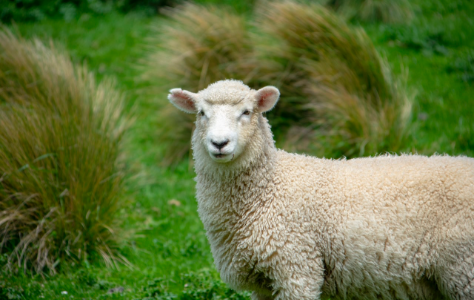 Animal-Based
Natural animal-based fabrics commonly include wool, silk, camel hair, mohair and alpaca hair.
Synthetic
Man-made fabrics include polyester, nylon, rayon, acrylic, spandex, latex and kevlar
Plant-Based
Natural plant-based fabrics commonly include cotton, hemp, organic cotton, linen & jute.
Fabrics Of India
India is a land of diverse cultures and heritage. Every region of this land has unique and beautiful customs to offer. With varied customs come varied apparels. A tropical country that has coastal areas, deserts, fertile lands, monsoon-rich states, hardworking farmers, and highly talented craftsmen undoubtedly has to be rich with a huge variety of fibers.
The fabrics and their making differ from region to region in this country. The extreme north of the country has freezing weather conditions and so offers the best of wools and warm clothes. The hot and humid weather of the south is best dealt with by its soft cotton and silk fabrics.
India celebrates Unity in Diversity in each and every aspect, including its fabrics. A country known for its big fat weddings, showcases its culture through heavy, gorgeous yet elegant royal sarees and dresses. These weddings are incomplete without Kanjeevaram and Banarasis.
The country's indigenous fashion is not just restricted to women, even men enjoy it thoroughly. Today, India's fashion and fabrics, both have gained international demand because of their spectacular beauty.
Here are some states and the fabrics these states have to offer: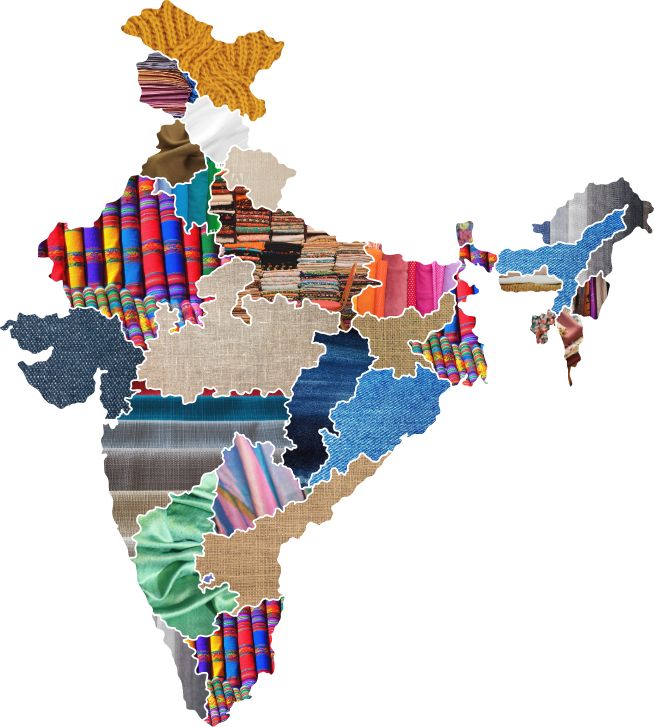 About Fabricsthan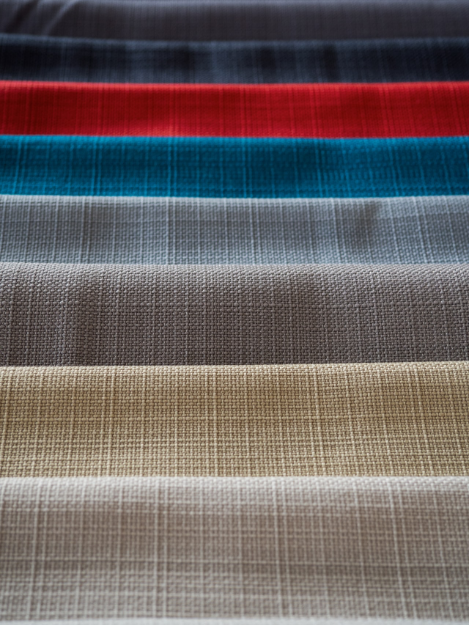 Fabricsthan is a repository of fabrics in India. We've gathered and written information about fabric bases, fabric types and fabrics. You can view the weather conditions a fabric is to be worn in, the usual price range and get info about the history / origin and process.
Curious enough to know more about these fabrics and styles? Want to learn how these fabrics are made from fibers? We have you covered. Feel free to contact us if you are looking to buy any of the fabrics mentioned on the site.
Fabricsthan

Contact Us
Want to advertise on our site or have something to tell us? Send us an email at fabricsthan@gmail.com